ArcelorMittal will participate in the fair Exporail 2013
03.01.2013
ArcelorMittal will participate in the fair Exporail 2013 from the 27th.to 29th. of January, 2013, it will held in the Hotel Iberostar Cancun, Boulevard Kukulkán km.17, Zona Hotelera, Cancún. Mexico.
We will be In the stand nº 52 and here you will find information about our transport rails ( head hardened rails, micro alloyed rails and normal carbon steel) for heavy haul transport, high speed railways, normal railway traffic, underground, etc., and rail for tramways, light rails for mining, rails for cranes, rails for crossovers and accessories of rails, and special sections like track shoes and cathodes.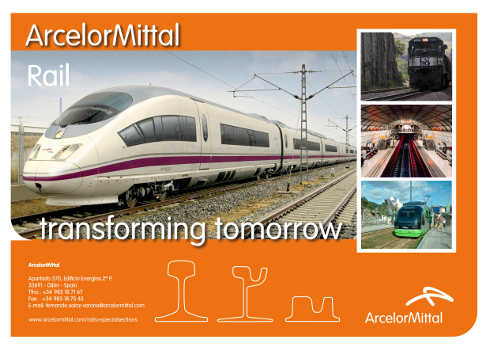 If you require any further information or you plan to visit us, please contact us or in the telephone (+34) 98 5187167
We look forward to receiving your visit there.