New Technical Specifications document for Crane Rails available now!
12.04.2022
ArcelorMittal Rails & Special sections has launched a new release of "TECHNICAL SPECIFICATION FOR THE DELIVERY OF CRANE RAILS FROM ARCELORMITTAL B&D (RODANGE) AND POLAND (KRÓLEWSKA)". This version (April edition, ref. CRTS01.6) covers full specifications for the manufacturing and delivering of crane rails in Rodange and Królewska mills.
From steel grades, tolerances to other features as marking, certificates or warranty, the document gives Customers the full information about our crane rails, including new grade R340 and new profiles as A75S, S41A, MRS140.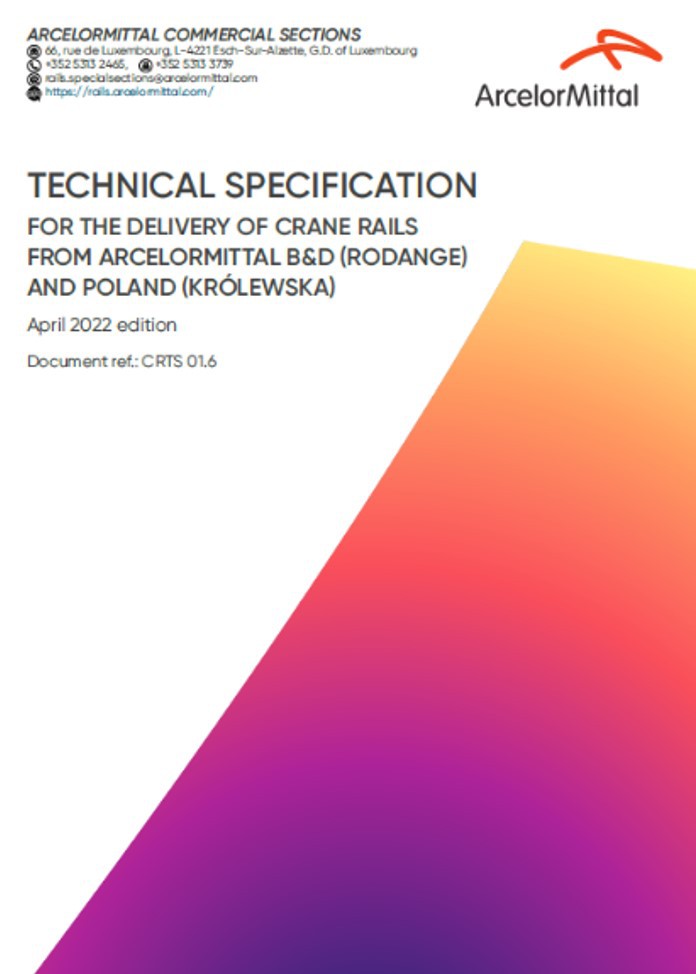 ArcelorMittal Europe – Long Products Rails & Special Sections is working closely with its customers to develop specific rails and new products according to their needs. Flexibility is another key factor in improving customer service: we can supply standard rail lengths from 6 to 36 metres but other lengths are available upon request, as well as finishing possibilities (cuts, special cuts, drilling, machining, bending, blasting-painting, etc.). Crane rails are produced in several steel grade qualities and specifications according to customers' requirements.