ArcelorMittal  launches new R340 crane rail developed by R&D
10.07.2022
ArcelorMittal Europe – Long Products, Rails & Special Sections is working closely with its customers to develop specific rails and new products according to their needs.
In this frame, a new crane rail grade has been developed by R&D for crane rail market that allows our customers to optimize their Life Cycle cost thanks to top wear performance for an increased service life especially for heavy loads.
The combination of a customized microalloying in the chemical composition along with specific rolling process and subsequent air cooling results in a new steel grade with improved hardness and mechanical properties.
R340 grade have been compared under accelerated wear test at R&D against other rails available in the market shown benchmark wear resistance. This results in the a notably life service extension and consequently lower maintenance costs.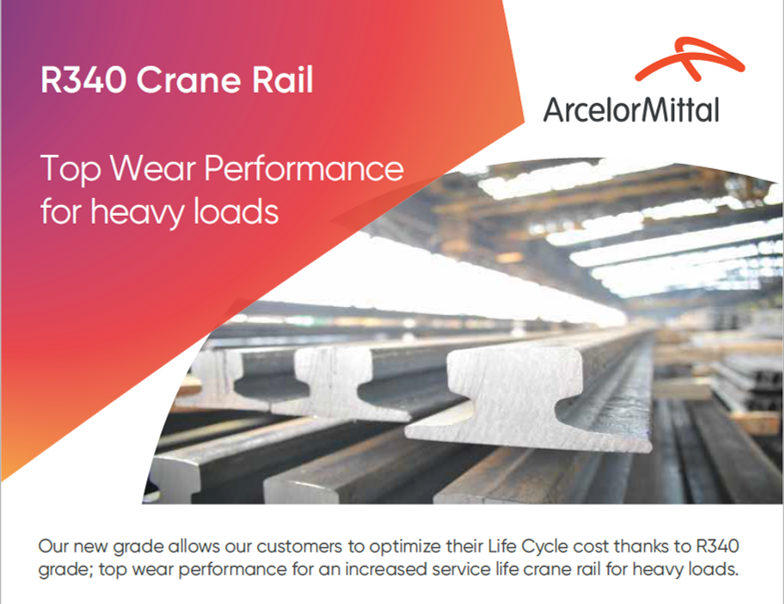 Download pdf version with more information: download pdf
For more information, please contact: rails.specialsections@arcelormittal.com