RailCor®
RailCor® – ArcelorMittal Corrosion Resistant Rails
RailCor®, best solution to preserve against corrosion, plays and important role in track safety
At ArcelorMittal, we understand the nature of rails and the challenges faced in all types of environments. Whether rails are installed inside tunnels, city centers, coastal areas, or even to protect them during shipment, RailCor® is there to preserve rails against corrosion.
Rail corrosion and particularly, rail foot corrosion on rail tracks, represents a significant safety issue for both passenger and freight transportation.
From high humidity environments involving mixture of salt, water filtrations, and even the presence of chemical agents as part of chlorines and sulfates significantly contributes degradation of rail base around fastening systems and base plates. Electrified rail and stray currents speed up corrosion which can lead to rail failure.
ArcelorMittal Global R&D extensive knowledge and expertise has developed RailCor®, the best cost-effective solutions in the market to face rail corrosion.
RailCor® family, best cost-effective rails in the market to face rail corrosion.
RailCor®, developed by ArcelorMittal Global R&D, has been tested through a wide range of systems in accelerated corrosion tests. The selected solutions have been tested on real tracks for more than 3 years, under the most severe conditions.
ArcelorMittal has listened to our customers which shared real life experiences during product design, optimum surface preparation, world-class coatings, acting together as the best physical barrier to protect the rail.
RailCor® is available in specific solutions to fulfil the most demanding customer requirements to protect rails against corrosion, depending on the location and final application:
RailCor® Premium:
Designed for the most demanding and severe corrosion challenges, RailCor® Premium is able to withstand C5 corrosivity environment according to ISO 12944:2018
Dual protection system (galvanic layer and topcoat organic protection): containing a sacrificial metallic layer for cathodic protection in combination with an additional organic topcoat acting as physical barrier.
RailCor® Premium provides an additional corrosion protection thanks to the synergic combination of this duplex system.
RailCor® Premium Extreme:

Formulated to withstand rail corrosion under extreme atmospheres involving very high salinity or extreme humidity conditions and in areas which can be periodically subjected to sea water. This also includes offshore locations such as rails located on bridges or ships. Railways located in subtropical and tropical regions can also benefit from ArcelorMittal RailCor® PREMIUM EXTREME.
RailCor® PREMIUM EXTREME withstands CX (extreme corrosion category) according to ISO 12944:2018.
RailCor® Stray Current:
Stray currents may cause severe material damage by corrosion, on buried or immersed metal structures, particularly, long buried horizontal structures, e.g. pipelines and metal sheathed cables, may be affected by this type of corrosion.
Protective measures at an early stage: Since corrosion damage can appear after only a short time of exposure to stray current it is important to make provisions for protective measures at an early stage. This includes the capacity to withstand C4 corrosivity category according to ISO 12944:2018
Insulating nature: RailCor® Stray Current is based on a special organic coating selected for its insulating nature, achieving a physical barrier that helps to prevent corrosion and current leakage. Rail is coated with a layer having optimal thickness for electrical insulation, which has been designed following the operating principle of EN 50122-2:2011.

RailCor® MINING:
Designed to mitigate heavy rail degradation due to chemical elements in mining industry, shipping yards or freight transport. Seepage of mining and industrial products such as coal, iron ore, and other corrosive solids and liquids from transportation wagons results in rail foot decay and general rail deterioration which if left undetected it can compromise track safety.

RailCor® Plus:
Designed to meet demanding corrosion challenges, RailCor® Plus is adapted to customer needs. This includes meeting corrosivity category C4 or C5 in accordance with ISO 12944:2018
In addition, RailCor® Plus can be adaptable to mitigate thermal buckling when rail is subjected to high temperature conditions.
RailCor® Prime:
Specially recommended for general transport including marine.
Coating has been designed to be thick enough to withstand properly long shipments periods. This includes meeting corrosivity category C2/C3 according to ISO 12944:2018
Normally the whole rail profile will be coated to protect the entire perimeter during shipment.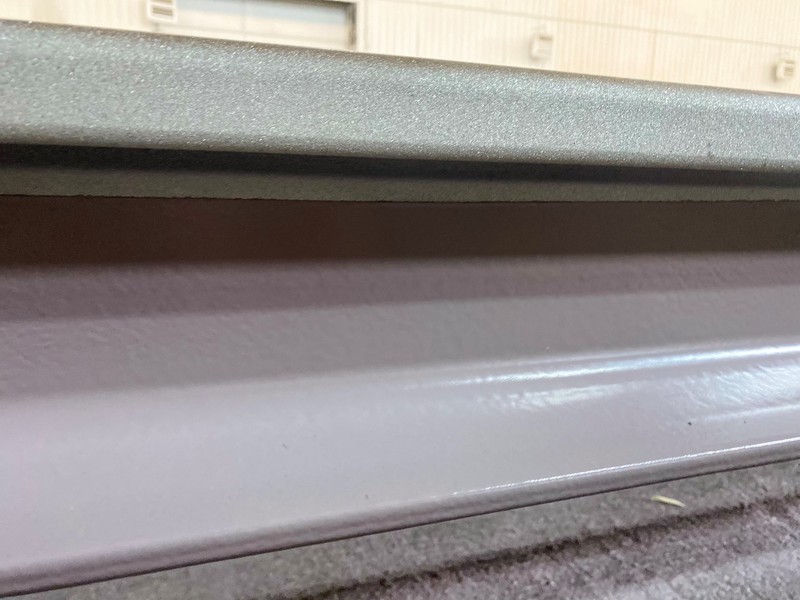 Coating is applied on web and foot surface. Upon request, coated surface can be customized depending on the rail profile and specific customer needs.
RailCor® product family provide the following main benefits
In addition to protecting rails against corrosion:
Rail service life dramatically increased.
Considerable reduction in rail track maintenance operations.
Increased cost savings reducing Life Cycle Cost by expanding shelf life of the rail
Remarkable decrease on the rail replacement expenses.
Product designed to facilitate handling including welding or drilling by leaving rail ends uncoated.
RailCor® welding:
Can be welded both by aluminothermic or flash butt welding.
Rail ends are normally delivered uncoated to fulfil welding requirements.
The recommended uncoated distance is between 200-500 mm depending on the welding methodology.
RailCor® meets the most demanding coating standards:
ArcelorMittal has developed RailCor® in accordance with the most demanding ISO coating standards. It has been designed and tested to include optimal steel adhesion acting as the best physical barrier to protect the rail:
ISO 12944-5:2018 (Protective paint systems for steel structures).
ISO 4624:2016 (Paints and varnishes – pull-off test for adhesion).
ISO 2063-1:2017 (Specifies requirements for the protection of iron and steel surfaces against corrosion by applying thermal-sprayed metallic coatings of zinc, aluminum or their alloys)
​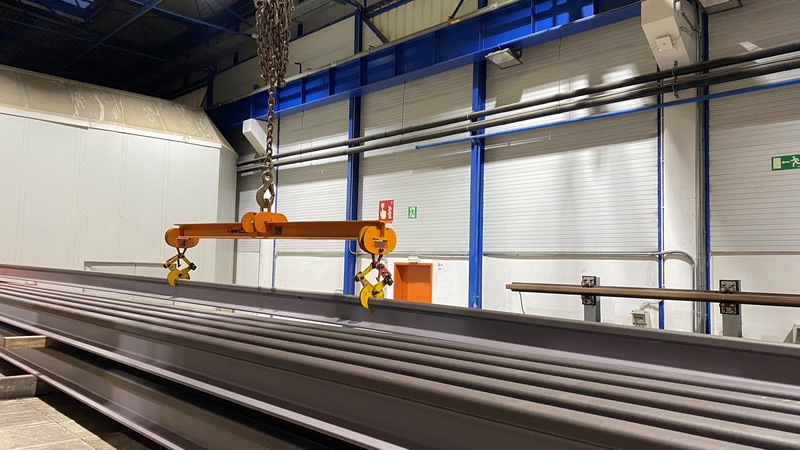 Just like in the case of Aluminothermic welding, RailCor® is fully prepared to be welded. Rails are supplied without coating at their ends to facilitate welding process. Recommended un-coated portion is normally 200mm. Un-coated length may be modified according to customer's needs. ArcelorMittal can provide touch-up kits to coat and protect welded areas.
For more information, please contact: rails.specialsections@arcelormittal.com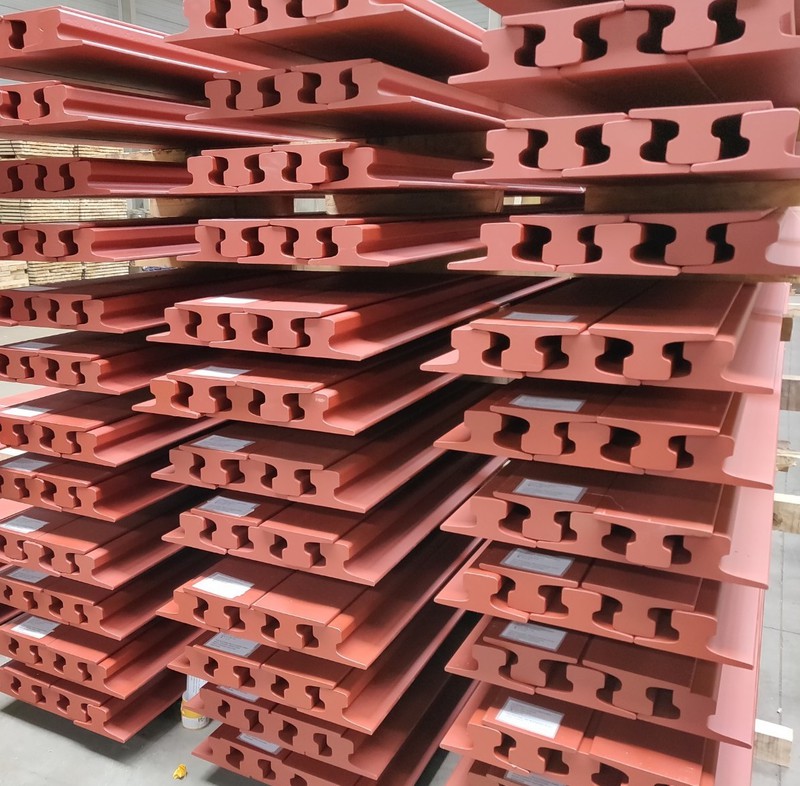 ​