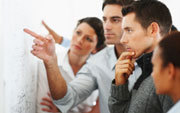 More  information?
If you wish to learn more about our services or you have any questions, please contact us.
Latest news
15.06.2017 | ArcelorMittal involved in the development of environmentally friendly transport.

With a growing number of people living in urban areas, cities need various means of transport to reduce congestion in city centres. Tramways offer a good alternative as they are easier to install than underground lines, they are less costly and more eco-friendly than other means of transport as cars or buses, producing also less noise.