Tram Rails
The tram system, rapidly growing worldwide during the last years, offers traffic solutions and innovations. Grooved, Block & Vignole Rails.
Tram rails 
---
ArcelorMittal is a supplier of tram rails (Grooved, Vignole and Block Rail), according to EN 14811 within G or R tolerance group manufacturing categories. These group categories are involved in measuring rail verticality which becomes of importance for adjusting track width, embedding material interaction and to have best rail/wheel contact performance.​
Grooved rail: 51R1 (Ri52), 53R1 (Ri53), 54G1/54R1 (41GPU), 54G2 (Ri54G2), 55G1 (35GP), 55G2 (41GP10), 55G3 (41GP13), 55R1 (Ri55NK), 57R1(Ph37),  59R1 (Ri59), 59R2 (Ri59N), 60R1 (Ri60), 60R2 (Ri60N), 

62R1 (NP4aM), 

62R2 (Np4aS), 67R1 (Ph37A).
​Block rail: 57K2 (LK1), 

53K2 (MSzTS52), 58K2 (112T).

Construction rail:

73C1 (VKRi60), MRS125
Vignole rail (according to EN 13674): 49E1 (S49), 50E6 (U50), 54E1 (UIC54).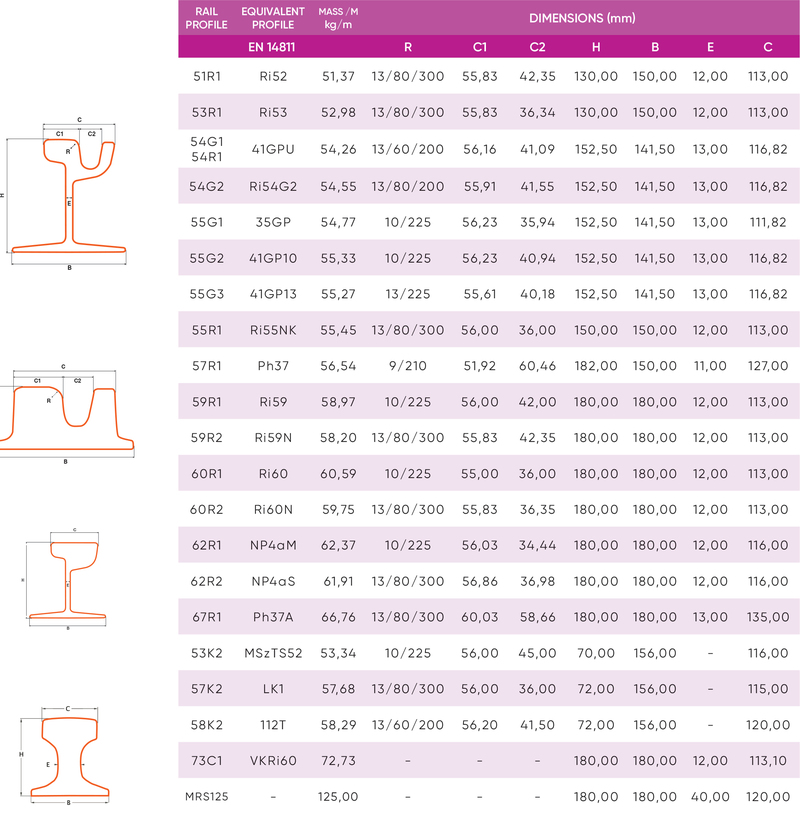 ​